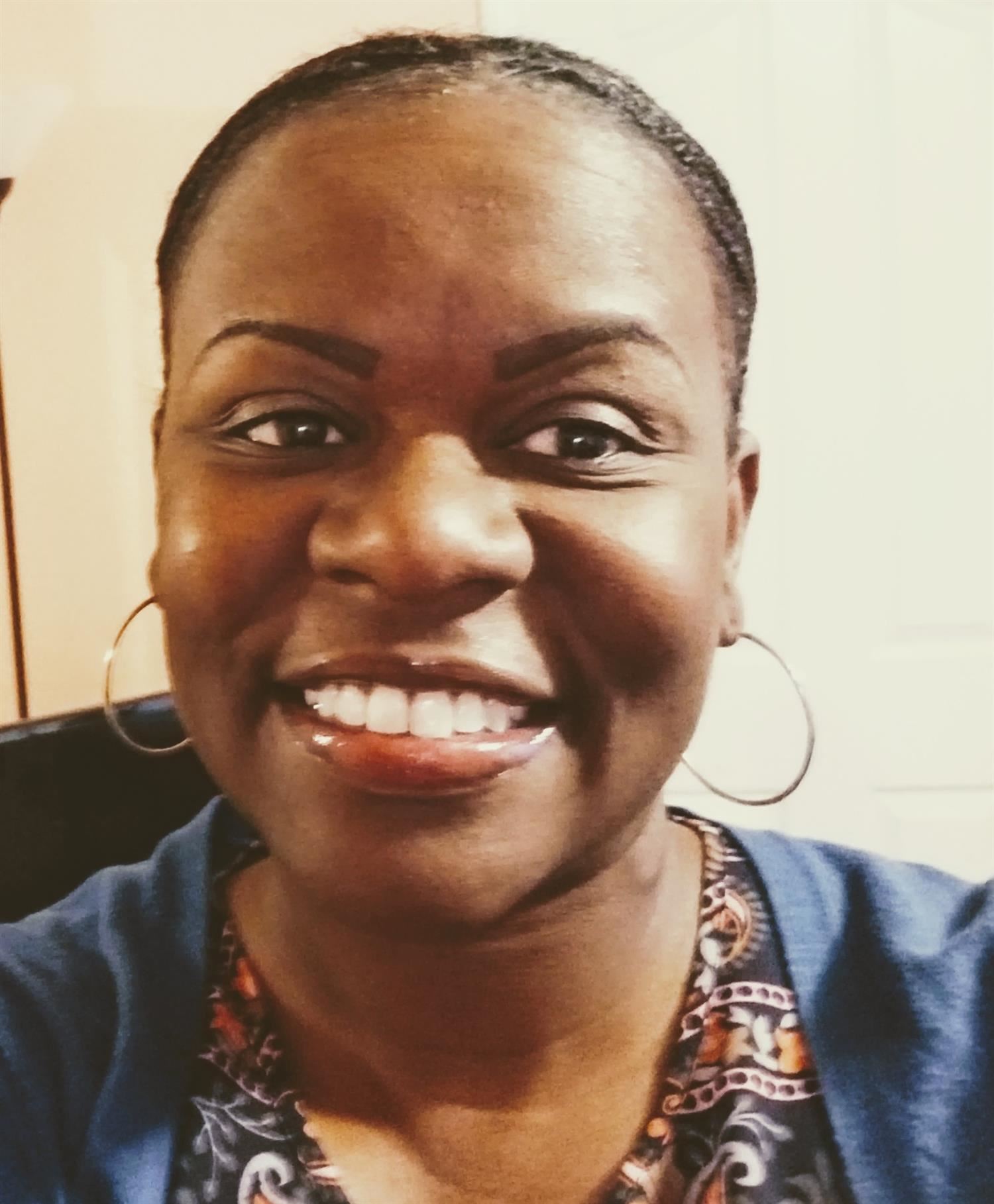 Phone: (909) 879-7308 ext 21102
Email:
Degrees and Certifications:
Dr.

Robin McMillon

Dear Parents and Guardians,

I want to take this opportunity to welcome you and your family to a new academic school year. The 20-21 school year will start with the initiation of the RUSD Bridge Academy Distance Learning model and eventually transition to a hybrid instructional model once the county and state health experts deem it's safe to return to site-based instruction on campus.

During the RUSD Bridge Distance Learning instructional model, all students at Rialto Middle School will receive daily direct instruction from their classroom teachers. Unlike the 19-20 spring semester distance learning program, all students must actively participate in daily instruction as grades will be assigned, and attendance will be taken during every instructional period. For your convenience, the RUSD Bridge Distance Learning schedule is included below. Please place this schedule in a prominent location to ensure your student can refer to the schedule daily. If at any time your student is unable to attend their assigned distance learning classes, please make direct contact with their classroom teachers and develop a plan to ensure your student has an opportunity to make up any missed assignments. In addition to your students' teacher, additional resources and supports are available through the Main Office. Moreover, your students' counselor and grade level administrators are also available to assist and support to ensure your students' successful transition into the 20-21 school year.

If your student missed the on-campus registration dates, please stop by Rialto Middle School as soon as possible to secure your students' textbooks and Chromebooks. The Main Office is also open to collect 7th-grade TDAP vaccinations and textbooks and library books from the 19-20 school year. Moreover, the RMS Administrative and Classified staff will be on campus every day to assist you with any questions or concerns you may have regarding the start of the 20-21 school year. The Main Office opens at 7:30 am and closes promptly at 4:00 pm Monday through Friday. During these challenging times of COVID-19, all members of the RMS learning community must collaborate and extend a level of grace to one another as we all work toward the same goal of supporting all students. Together we can do anything.

If you need support beyond the hours of the Main Office, please make contact with me through my district email (rmcmillo@rialto.k12.ca.us) or through the RMS Remind App (Code @7837eb).

Respectfully,

Mrs. McMillon
---
Estimados padres/tutores
Quiero aprovechar esta oportunidad para darle la bienvenida a usted y su familia a un nuevo año escolar académico. El año escolar 20-21 comenzará con el inicio del modelo de aprendizaje a distancia de la Academia Bridge de RUSD y, finalmente, la transición a un modelo de instrucción híbrido una vez que los expertos en salud del condado y del estado consideren que es seguro regresar a la instrucción en el plantel.
Durante el modelo de instrucción de aprendizaje a distancia Bridge de RUSD, todos los estudiantes de la Escuela Secundaria Rialto recibirán instrucción directa diaria de sus maestros de salón. A diferencia del programa de aprendizaje a distancia del semestre de la primavera 19-20, todos los estudiantes deben participar activamente en la instrucción diaria, ya que se asignarán calificaciones y se tomará la asistencia durante cada período de instrucción. Para su conveniencia, el horario de aprendizaje a distancia de RUSD Bridge se incluye a continuación. Coloque este horario en un lugar destacado para asegurarse de que su estudiante pueda consultar el horario todos los días. Si en algún momento su estudiante no puede asistir a las clases de aprendizaje a distancia asignadas, comuníquese directamente con los maestros de su salón de clases y desarrolle un plan para asegurarse de que su estudiante tenga la oportunidad de recuperar las asignaciones perdidas. Además del maestro de sus estudiantes, hay recursos y apoyos adicionales disponibles a través de la oficina principal. Además, el consejero de sus estudiantes y los administradores de nivel de grado también están disponibles para ayudar y apoyar y asegurar la transición exitosa de sus estudiantes al año escolar 20-21.
Si su estudiante se perdió las fechas de inscripción en el plantel, pase por la Escuela Secundaria Rialto lo antes posible para asegurar los libros de texto y Chromebooks de sus estudiantes. La oficina principal también está abierta para recolectar vacunas TDAP de séptimo grado y libros de texto y libros de la biblioteca del año escolar 19-20. Además, el personal administrativo y clasificado de RMS estará en el plantel todos los días para ayudarlo con cualquier pregunta o duda que pueda tener con respecto al comienzo del año escolar 20-21. La oficina principal abre a las 7:30 am y cierra puntualmente a las 4:00 pm de lunes a viernes. Durante estos tiempos desafiantes de COVID-19, todos los miembros de la comunidad de aprendizaje de RMS deben colaborar y extender un nivel de consideración entre sí mientras todos trabajamos hacia el mismo objetivo de apoyar a todos los estudiantes. Juntos podemos hacer cualquier cosa.
Si necesita apoyo más allá del horario de la oficina principal, comuníquese conmigo a través del correo electrónico de mi distrito (rmcmillo@rialto.k12.ca.us) o mediante la aplicación RMS Remind (código @ 7837eb).
Atentamente,
Sra. McMillon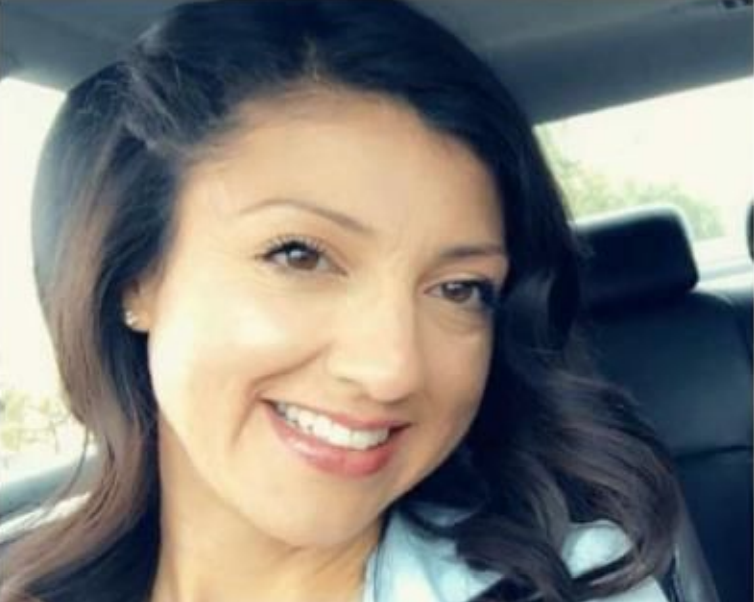 Phone: (909) 879-7308 ext 21114
Email:
Degrees and Certifications:
Ms.

Johanna Cuellar

Dear Parents and Guardians,

I extend a very warm and welcome back to all returning and new students and families. My name is Johanna Cuellar, Assistant Principal and the newest edition to the Rialto Middle School family. As you may have noticed, the dog days of summer are at its peak and yes our students may take some time to settle into the school routine. With that said, please rest assured, that all Rialto Middle School staff are eagerly awaiting your child's entry into their class. They are ready to provide a smooth transition back to school and kick off the year on a high note. I look forward to meeting your acquaintance and establishing a partnership with you that will benefit your child's academic, social, and emotional experience. Additionally, throughout this year, opportunities for parental involvement and activities will be offered, I encourage you to take advantage and attend. This will strengthen your child's educational access as well as the opportunity to provide the necessary input that will make us better providers of the Rialto Middle School community. As a proud member of the Rialto Middle School administrative team, I welcome you once again.

In proud service to our community,

Ms. Cuellar
---
Queridos padres y guardianes,

Extiendo un muy cálido y bienvenido regreso a todos los estudiantes y familias que regresan y nuevos. Mi nombre es Johanna Cuellar, subdirectora y la última edición para la familia de la Escuela Intermedia Rialto. Como habrás notado, los días de verano del perro están en su apogeo y sí, nuestros estudiantes pueden tomarse un tiempo para acostumbrarse a la rutina escolar. Dicho esto, tenga la seguridad de que todo el personal de la Escuela Intermedia Rialto está esperando ansiosamente el ingreso de su hijo a su clase. Están listos para proporcionar una transición suave de regreso a la escuela y comenzar el año con una nota alta. Espero conocer a sus conocidos y establecer una asociación con usted que beneficiará la experiencia académica, social y emocional de su hijo. Además, a lo largo de este año, se ofrecerán oportunidades para la participación y actividades de los padres, le animo a que aproveche y asista. Esto fortalecerá el acceso educativo de su hijo, así como la oportunidad de proporcionar la información necesaria que nos hará mejores proveedores de la comunidad de la Escuela Intermedia Rialto. Como miembro orgulloso del equipo administrativo de la Escuela Intermedia Rialto, les doy la bienvenida una vez más.

En un orgulloso servicio a nuestra comunidad,

Sra. Cuéllar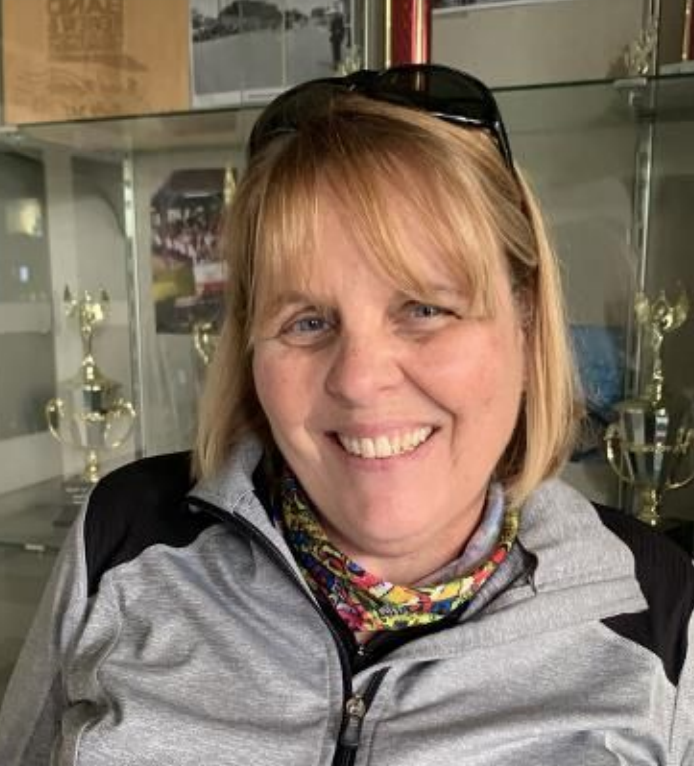 Phone: (909) 879-7308 ext 21114
Email:
Degrees and Certifications:
Mrs.

Peggy Simmons-Rivera

Hello Tigers! I am excited to have the honor of being one of the Assistant Principals at Rialto Middle School.

First, let me say that I hope you and your family are safe and healthy during these unprecedented times. Thank you so much for your patience and understanding as we have been adjusting, like you, to the drastic changes in life these past few months. I am extremely appreciative of our students, parents, teachers, and staff for their positivity, flexibility, and resilience as we navigate these uncharted waters. I am also a parent of a school-age son so I understand the challenges we face.

As we start the 2021 school year I am looking forward to building strong relationships with my RMS family. Being at RMS is a homecoming for me. I started my career as a teacher in 1988, at Rialto Junior High School.

Please know we are here for you, we have missed you and we can all continue to learn and grow even in these most difficult times.