Reopening Fall Sports Update

Dear Parents & Athletes

I wanted to inform you that Fall Sports Conditioning Practices will NOT begin on November 9th, 2020. Originally this was a tentative date given by the district, with the hopes of seeing a decrease in COVID-19 cases in SB County and in the City of Rialto. However, this has not happened, as we are still in the Purple (Widespread) Tier for coronavirus cases. Our district will continue to discuss the return to discuss the return of Fall Sports and we hope to have more information in the next couple of weeks.

We will still scheduled another physical date at Ike because it is important to get cleared in advance. Athletes should still complete ALL required steps for Athletic Clearance.

If you have any questions, please feel free to email me at mmarquez@rialtousd.org

Sincerely Your Athletic Director, Ms. Marquez-Green
Did you miss the Athletics Town Hall Meeting? Here is the link to the presentation from the meeting. You must log in with your Rialto google account to view.

Want to know more about our coaches? Need Remind contact info? View our EHS All-Sports Presentation. You must log in with your Rialto google account to view.
Athletic Clearance Process
To compete in sports at Eisenhower High School the following items MUST be completed:

Physicals will need to be uploaded to Athletic Clearance Profile.

REMINDER: DO NOT turn physical into Athletic Director

Online Clearance needs to be completed by parent/guardian & student.
RUSD Athletic Waiver needs to be signed and turned into Athletic Director.

STEP 1: Scan or take picture and upload to Athletic Clearance Profile.
STEP 2: Turn in the actual waiver on first day of practice, but STEP 1 MUST be done first.

All athletes MUST maintain a 2.0 GPA in order to participate in each sport season.
Physical.pdf
(The first page can be filled out and printed prior to the on campus physical)
Proof of ASB Card
Online Athletic Clearance website
Parent/Guardian & Athlete must complete Online Athletic Clearance.

Go to www.athleticclearance.com to log in or create profile.
Select Eisenhower and the 2020-2021 school year.
Fill in and sign all required information.
Athletic Code Information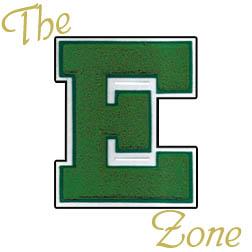 Athletic Director Contact Info
Monique Marquez-Green
Email: mmarquez@rialtousd.org
Update from CIF-SS Regarding 2020-21 Athletics
This quote from CIF-SS provides information regarding the 2020-21 athletic season.

Two Seasons – Fall and Spring – In examining the most effective way to deliver Fall, Winter and Spring sports for the 2020-2021 school year, the decision was made to condense three seasons of sport into two seasons of sport, primarily to help with the spacing between particular sports and the overlap of certain sports between seasons.
Length of Regular Seasons – Regular seasons, some of which were 83 days (Soccer), 81 days (Basketball), 64 days (Football) and 57 days (Girls Volleyball) already had quite a range, in terms of the length of their seasons in previous years. We believe that to help with the overlap of seasons, affecting student-athletes, coaches and facilities, we would standardize the length of the regular seasons to approximately 72 days, for those who previously had more days than that, while leaving the others with less than 72 days alone. In doing so, we would help with the issues mentioned, but keep in mind that we are not imposing any reduction on the maximum number of allowable contests, per CIF Bylaw 1206, in any sport. The total number of days in some sports will be reduced, approximately 5%-12%, but schools can still play the same number of maximum allowable contests, if they choose, in that smaller window.

For the complete press release, visit the CIF-SS website.