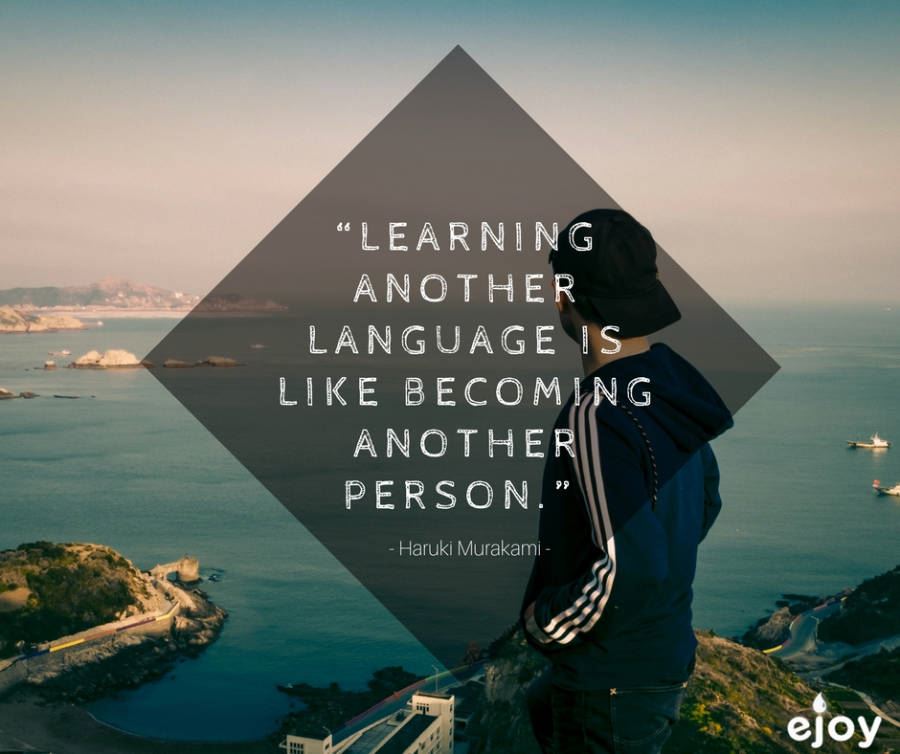 Apply to Dream Act here Due Mar 2, but money runs out fast so apply asap

Scholarships that don't require proof of citizenship

Immigrant rights (no papers) click here

If ICE stops you, show them this card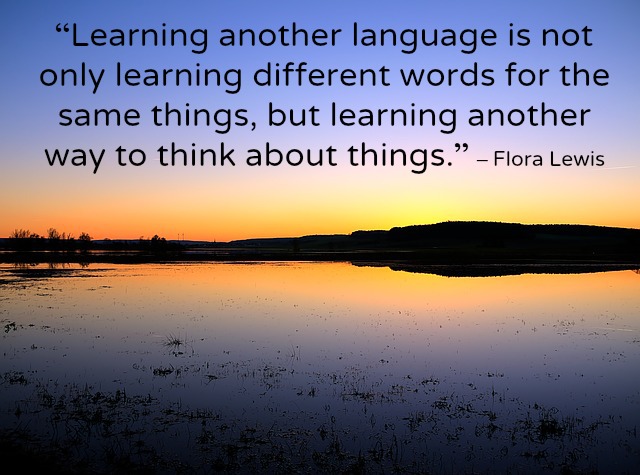 At Eisenhower, we offer different supports for emerging linguists to meet their academic needs as they work their way towards bilingualism.

Classes: ELD 1, ELD 2, SAS (Strategies for Academic Success), CCP (College & Career Prep), SEI

Field trips: Two trips a year- one cultural and one college tour

Bilingual Instructional Assistants: Help in ELD and SEI classrooms to interpret instruction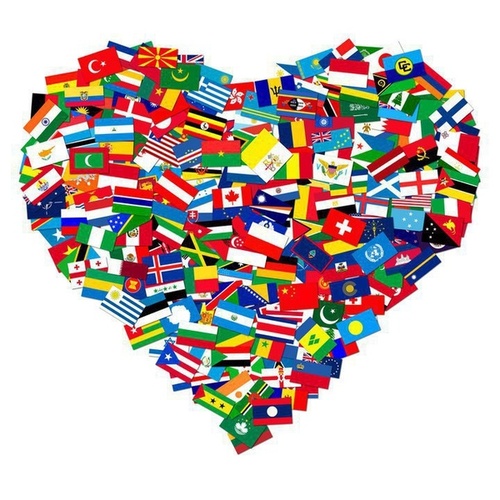 English Learner Advisory Committee (ELAC)
In accordance with the California Education Code, section 52176(b), all schools with twenty-one (21) or more English Learner (EL) students, not including Reclassified Fluent English Proficient (RFEP) students, are required to establish an English Learner Advisory Committee (ELAC). Schools are required to form the ELAC at any time during the school year when the number of identified EL students reaches 21 or more.

All parents with students attending the school in which the ELAC is established are eligible and should be encouraged to participate in the ELAC. The principal must ensure that ELAC members receive appropriate training.

The responsibilities of the ELAC include:

Advising the School Site Council (SSC) on the development of the Single Plan for Student Achievement (SPSA), especially those sections related to English learners.
Assisting in the development of the school's Needs Assessment
Making efforts to make parents aware of the importance of regular school attendance.
Advising the principal and staff on the school's program for English learners.

Meetings begin promptly at 10:00 a.m. in the Parent Center. Agendas are posted in English and Spanish.

August 27, 2019
September 10, 2019
November 12, 2019
January 28, 2020
March 31, 2020
May 12, 2020
NEW! Two Important California Policies
The California EL Roadmap- "A call to action from all educators across the system to develop EL students' linguistic and academic capacities"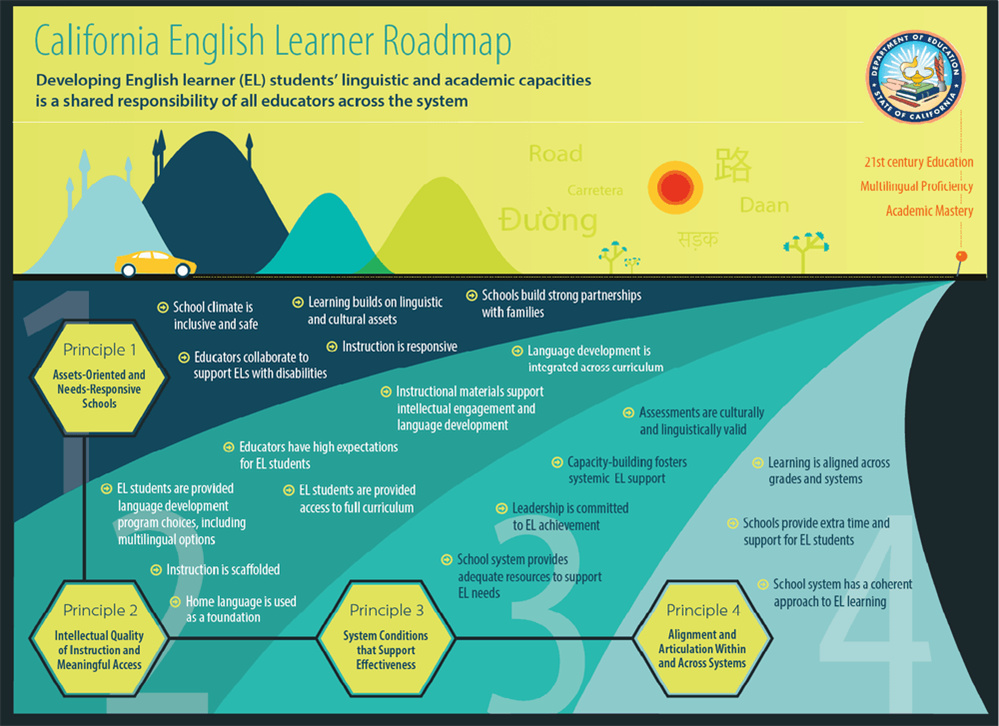 Global 2030- "All students will graduate bilingual"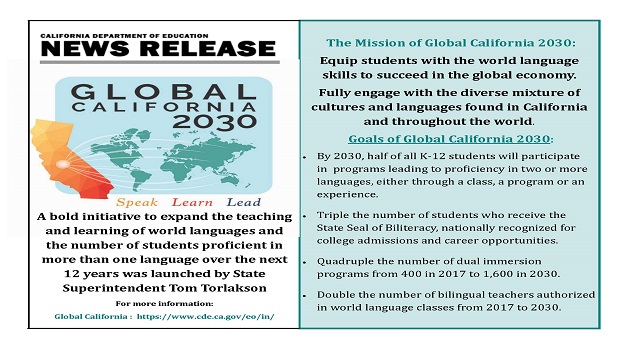 How does a student get into the EL Program?
New students have to fill out a school enrollment form. If English is not the primary language spoken at home, the student is automatically enrolled in the EL Program and the district has 30 days to administer the English assessment "ELPAC" to accurately determine the student's English level. Students take the ELPAC every year until they reach the highest level - 4. Once they are level 4, they are eligible to reclassify.
How does a student get out of the EL Program?
Students must "reclassify" out of the EL Program. It's as easy as "G.E.T." which means:

G- Grades must be A, B, or C in English and math

E- English level must be a 4 (ELPAC)

T- Test (ELA Performance Task) score must be 6 or higher(9th-11th), and 4 or higher (12th). OR pass CAASPP with a 3 or 4.

*Parent/Guardian signature is also required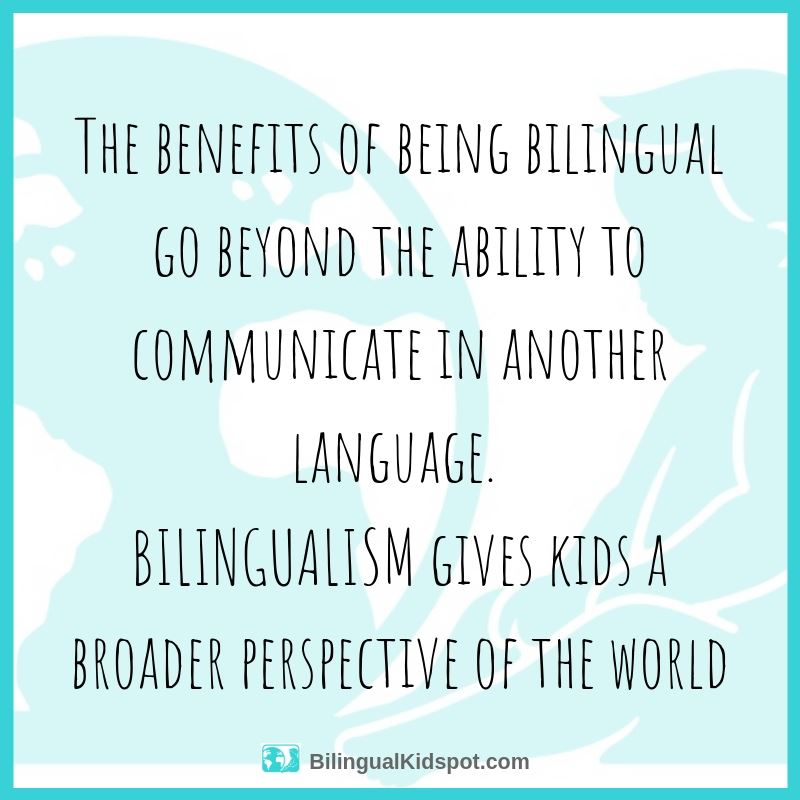 The California State Seal of Biliteracy
Being bilingual gives you so many opportunities in life. It is a way to stay connected to your culture and experience other cultures. You can graduate bilingual!

Seals are awarded to graduating seniors who meet the following three criterias:

Get a 2.0 GPA in all English classes
Pass the CAASPP with a 3 or 4.
Prove you know a 2nd language by:

Getting a 3.0 GPA in Spanish IV or V, or French IV
Pass a language AP test with a 3 or higher
Pass the SAT II subject language test with 600 or higher
Pass the AVANT test at Eisenhower

*if you are in the EL program, you need to get a 4 on your ELPAC

Click on this link for more information: Seal of Biliteracy Requirements
| | | |
| --- | --- | --- |
| Ofelia Fitzpatrick | | Teacher |
| Diana Ramirez | | Teacher |