For all live workshops, you will need to DOWNLOAD the ZOOM App to participate in the workshops before logging in!

Para todos los talleres en vivo, deberá DESCARGAR la aplicación ZOOM para participar en los talleres antes de iniciar sesión!
DAAPAC Black History Month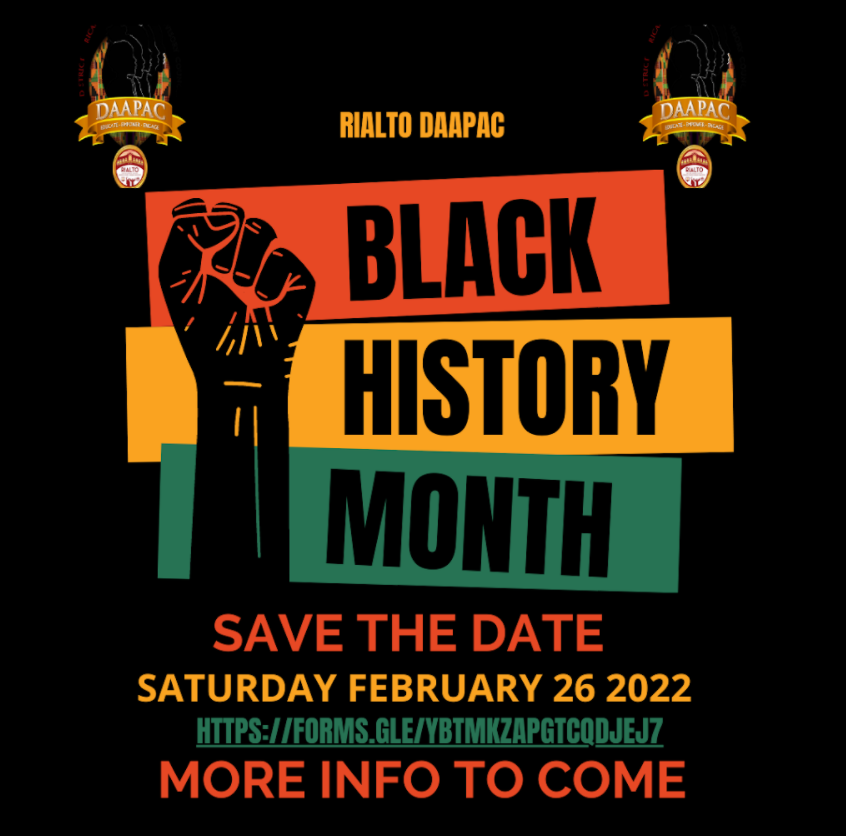 DAAPAC 2021-2022
Thursday, September 9, 2021

Thursday, October 7, 2021

Tuesday, November 9, 2021

Thursday, December 9, 2021

Thursday, January 13, 2022

Thursday, February 3, 2022

Saturday, February 26, 2022 — Black History Celebration

DAAPAC meets once a month throughout the school year. Meetings are on Zoom and run from 6:15 p.m. to 7:45 p.m.

Meeting ID: 918 9291 2677
Passcode: Lmh77j

We need You! Rialto DAAPAC is preparing for our BLACK HISTORY CELEBRATION and we want your support. We are looking for volunteers for our celebration please fill out THIS FORM if you would like to be a part of this celebration.