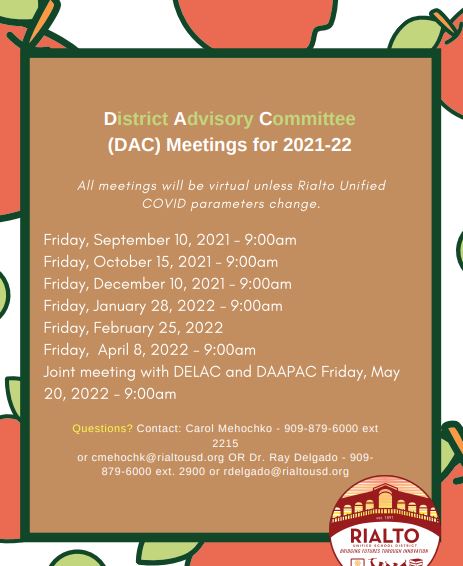 DAC (District Advisory Committee)
District Advisory Committe (DAC) is a volunteer parent group comprised of representatives from each Rialto Unified School site. Members are often selected by site administrator as an involved parent in the community - often as a representative of School Site Council or other parent committee. In addition, these district parents assist in the planning and support of students and families for our district Title I funds.

Activities of this committee include -

Review of Title I parent survey and results
Original writers and reviewers of the District Parent Involvement policy
Provide input to the district in regards to needs of families of at risk students
Relay information from the District to the School site via SSC (School Site Council) and/or ELAC (English Learner Advisory Committee)

Please click here to download the DAC calendar for the 2021-22 school year.